Stockport Funeral Directors
We're With You Every Step of The Way
Our job is to take care of the practical arrangements for you. This means advising you of the options and choices for the funeral and seeing the arrangements are made in accordance with your wishes, and with the wishes of the person who has died.

Burial or Cremation
If burial do you have a grave? If cremation, which crematorium would you like it to be at? What kind of services would you like?
Who will perform the ceremony?
Do you know of an officiant you would like to take the service, or would you like us to arrange someone for you?
When do you want the funeral?
Do you have a preference on the day, date and time of the funeral?
If there is already a family grave available, we will require details of it's location and the grave deed and number. However, if you require a new grave we will need to know from you the type of the grave you wish to be purchased (i.e. single depth, double or more) and where you wish this to be.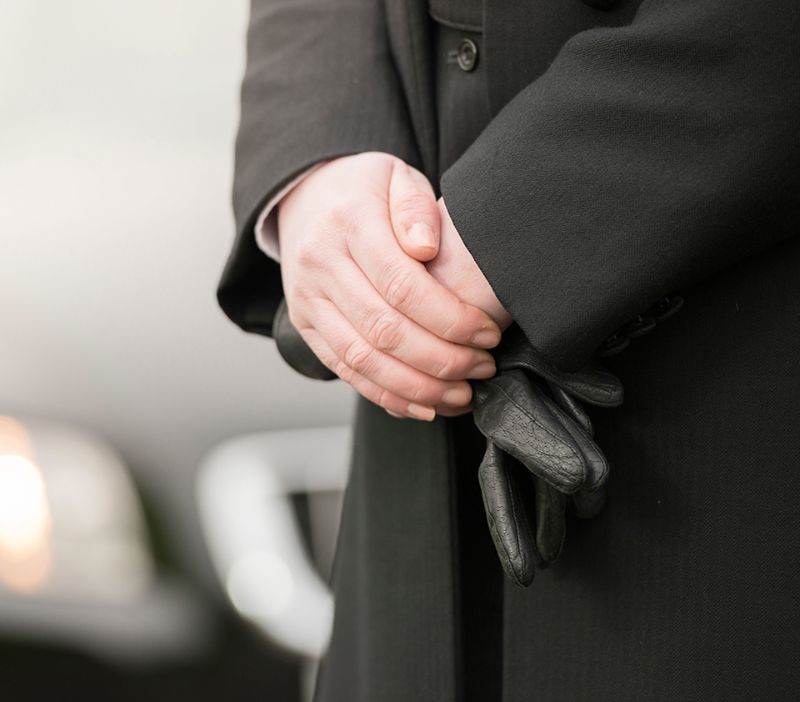 You will need to choose which Crematorium you wish the service to be held at. Most crematoria have a chapel in which a service may be held. You may wish to use this if you do not require a service in church (or other venue). You may also use the crematorium for a committal only (no service).
The Crematorium also provides a music facility either in the form of an online facility which has access to a wide range of music, an organist or a cassette or CD player on which music of your choice can be played. For longer services additional time may be booked at the Crematorium Chapels, at an extra cost.
We can collect these from the crematorium on your behalf and hold onto them safely. You can arrange to collect these from ourselves, in most cases we require 3 working days notice.
Ashes can be scattered in the grounds of the crematorium, on a family grave, at a place with fond memories – in fact most places. However permission must be obtained from the appropriate authority – we can advise you on all aspects of this. Ashes can also be buried within a garden of remembrance or in a grave. Again permission must be obtained from the appropriate authority – we can advise you on all aspects of this.
You may prefer to keep the ashes in a specially designed casket or keepsake – again we can advise you on this.

"Where there is sorrow there is holy ground."
Oscar Wilde

We can arrange to place announcements in a local and/or national newspaper for you and we can assist you with the wording. We are also able to arrange acknowledgement notices, thanking the people who have supported you, again we are able to assist with the wording if you wish.
Instead of flowers you may wish to ask mourners to make donations to a charity of your choice or of their choice. These can be made online via our online Memory Giving page or via cheque (payable to the charity) via ourselves.
Don't forget Gift Aid – Charities can reclaim, from HMRC, 25p for every £1 donated. You can download a Gift Aid Declaration at the bottom of this page which can be sent to us with your donation.
We can arrange flowers for you. Books are available for you to make your choice and also a selection of cards for your personal messages.
Naturally, many people are curious to know how much a funeral will cost. The cost of a funeral varies considerably, dependent upon the style of the service which is chosen.
We encourage families to tailor a funeral which is unique and personal, and which is true to the person who has died, reflecting their life, personality, beliefs and culture.
Every person is a unique individual and therefore, no two funerals are identical.
Contact us now for a no obligation estimate.